Post by emperorsuperbus on Mar 22, 2021 10:55:11 GMT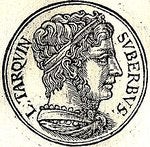 it turns out it's not all about passion and all it needs is a thug as manager, if that manager is watching his team outnumbered in his poorly matched up formation, watching his midfield unable to press and turnover against the greater numbers the opponents have there or hold the ball against the opponents greater numbered press, and the manager just doesn't react, just carries on watching it. 😯
I'm afraid we have acquired too many fans who think the greater the celebrity factor, the bigger the Twitter following, the greater the football management skill, and we are just going to have to put them all into a B Ark before they wreck the gashead gene pool.
How would you now look to set the side up against Swindon? Assuming - for argument's sake - that Rodman, Nicholson & Grant are all unavailable? How much notice do you think we should take of the opposition pre-match?
managers are trying to out think each other before matches. If you are successful with plan A they will suss you out and stop it working. (Maybe that is what happened at 'Liverpool).
Barton was badly out thought by oppo at muff because they don't tend to pack middle like that. Barton was managerially crap not to realise that and respond, just let it continue.
To answer your question, I don't know as much about Swindle as the rovers management who have watched them and analysed them. The first match was a mugging, they were no better than us. As they are about to go to the wall and not thrown as much money at this season as we have, we should be in a better place than them. But it's what happens on the pitch which clubs stays up. And that comes down to cutting edge. And I sort of fear despite the crap place they are off the pitch, they may prove to have more cutting edge than us on pitch in run in.
so in terms of setting up for this match, I would be wary of them scoring goals making it a hard night for us to respond to those goals. I'd keep it tight, and if it finishes 0.0 I'd take it.
even before being outmanned in the middle last Saturday I've been posting here the middle, the ball retention/roaming playmaking thing is the bit Joey has been getting wrong. And I stick by that of course, because it's becoming patently obvious to all of us isn't it? You play 3 cb and 2 forwards you have less press pass and opponents more press pass in mf areas. So against Swindon I would play back 4, play narrow right down team, keep it tight in middle, give us numbers there. Maybe even drop Hanlon to bench. Like in game of chess, control the middle.