Post by TheThinWhiteDuke on Mar 7, 2021 15:42:22 GMT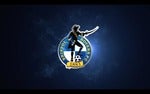 I've already said what I think about his confused thinking and where people who associate themselves with Judeo-Christianity stand with the contortions they'll perform to attempt to pretend that what they claim to believe can be defended from a moral perspective.
Following on from that, what the heck does a football club need a Chaplain for? People who chose to believe this stuff are of course perfectly free to do so but should do the rest of us a favour and play with their toys at home.
But of course, you make a perfectly reasonable point regarding the fact that everybody will have a threshold in a different place. I have nothing but respect for John Malyckyj and am proud to think that he's a personal friend and sincerely hope that friendship is reciprocated, but you can see from his posts on this subject, his experiences during his working life put us in very different positions on this subject. It doesn't mean that one of us is right and the other wrong, or that one holds moral authority over the other.
I would have no problem at all if Barton came here to operate turnstiles, sell programmes, send out parcels, something of that type, as long as he was adequately supervised to ensure the safety of his work colleagues. Over time he could demonstrate that he has grown up and can be trusted, but that's not where he appears to be in his life right now unfortunately.
Kinda deflecting to the religious aspect, which you concentrate on (as is your prerogative), but your post doesn't address why we held a violent criminal in high esteem before, in some sort of perceived authority without judgement? Which was fine, then.... Why not now?
Because JAB isn't a turnstile operator? Why? Why is one role perfectly fine for non scrutiny, but the other, not?
Does that mean ultra violent criminals (or similar level of conduct) that have served their sentence lawfully, should be restricted in their employment terms with our club? I think that's called discrimination due to rehabilitation laws...
I didn't hold that Chaplain geezer in any kind of esteem based on his violent past, and any respect I may have had for him would have been diminished by him associating himself with organised religion. Any more than that, maybe ask someone else? But I shouldn't think that having him messing around on the pitch quoting stuff from some silly book would lead to Rovers being associated in the national press with someone who has multiple instances of violence associated with him in recent years.
Now you're arguing against yourself, do you believe that people deserve an opportunity for rehabilitation or not? If so, then a low grade role, where that person can be adequately supervised might be a good place to start. So, I didn't even suggest no scrutiny, I said, 'with adequate supervision to ensure the safety of the people he was working with'.
I've never even suggested that any crime should lead to a life ban from any position. But I don't know without being given precise examples to consider, I may object to certain crimes following on to certain positions, I honestly don't know, what are you thinking? I've said all along that this guy still has a court case hanging over him for the same issue that has been a problem to him for literally years, so now Rovers are associated with it, and it's done the reputation of our club no good whatsoever. Self inflicted harm. Pointless.
Someone objected yesterday to this stuff clogging up the match thread, maybe they were correct, if there's any more to add shall we take it to the thread that's about him specifically so that people can discuss yesterday's game without us two bickering on?