Post by basel on Oct 12, 2020 18:08:30 GMT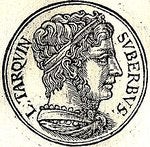 GCs team were blatantly improving and looked top 6. Convincing and good to watch.Teams suss other teams out all the time.How good they are at counteracting is the bottom line.GC would of been after signings and comment of "injuries" would of been messages to WAQ.There's a touch of blarney about GC.
Anyway,I'm looking forward to seeing our current team developed into challengers.
"I could do with getting to know the team more"
It's only been a handful of games but it's changed a bit.   
when it was three across front they were too wide to play with each other, England done the 3 up thing better today by having them narrow.  
it's been the settled 5 3 2 the last couple of games.   If Hanlon looked a bit double teamed at Lincoln, it was harder work for him without a strike partner, the wider in the old 3 were sitting too deep not running channels that helped him.   
we seem a different side with Ansii in goal, but it's not entirely obvious why, maybe a mixture of better shot stopping and decision making than Jordi, team has more confidence in him, and maybe subtle things from him vocally we don't pick up on.
back three.  Aye mere who they have made Captain, but he hasn't stood out for me or been error free.  Harries who people say distributes well, but lot of his long balls aren't that great in my opinion, but his defending isn't bad.  And Baldwin who had a good game at Lincoln, 1 howler of mistake against Northampton.   But I like Kilgour in the back 3, he was played as right back in 1 game, that's not his position, nor a good reason to drop him.  The tall guy we got from Coventry could arguably come into that back 3 and improve it.
wing backs.  Hare is a fantastic signing.  His crossing is something else, if it's fantasy football you would have him in for his assists. But dependable in defensive part of the role too.  Mr T.  Fan favourite.  Leggy, bombs up and down like someone from Latin football, beat 2 yesterday to put one fantastic cross in.  He'll be in the showboat next Saturday morning. As a manager though, asking for discipline not expression, I wouldn't be too sure about him.
1 ball winning midfielder in grant, who looked painfully inexperienced in the early games, but stood out at Lincoln.   I have hope of him growing into the side, but he isn't it yet, and a screen for a defence is crucial as winning sides need midfielders with awareness to follow the runners and space seekers so they can't do business unchallenged.  
Creative midfielders.  Westbrook I have as the deeper sitter, as he comes deeper to ask for ball, I have not been impressed by his delivery of dead ball.  McCormick I like, he was properly supporting the front two with his space seeking movement.   
2 up front.   Daly has not really played a back to goal role, but he popped up intelligently in the box to score, also worked their keeper with firm shots after cutting in from different sides of pitch.   Hanlan is fantastic.  He receives it back to goal and rarely lets you down.  It becomes a game of the ball sticking to him and opponents trying to get it off him.  He's won both pen in these win legitimately by being dangerous in possession in the box.   
hope this helps 
Thank you.👍