Post by kingswood Polak on Sept 8, 2019 9:29:50 GMT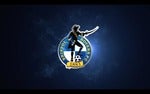 Wow Accy done it again.... frustrated us, played a 'tranmere' by appearing to have one more on the pitch instead of one less, and I thought were good for their draw and probably shaded it if anything. Didn't like some of their gamesmanship tactics, that was a shame, but fair play deserved their draw.
What positives?.....hmmmm keeps made a great diving save, although doesn't come off his line enough for corners etc. JCH scored an overhead kick with his weaker foot!(when did that last happen in a Gas shirt?!)and I thought Alfie matured even more, albeit a few misplaced passes and the first goal he gave the ball away.
Negatively, we looked shy, naïve, lethargic, slow, non marking, non tackling, non blocking, non cross stopping because we weren't tight enough....our mid and defence conspired to give away all three goals which individually, at one point or more, were definitely preventable if the right decision was taken at the right time.
Ollie was poor.
Craig was poor.
Rodman goal apart, was poor.
Nichols was poor.
Hare was poor.
Bennett was poor.
A shout to their number 7. Excellent m o m and played the winger cut in and shoot role as he was left footed on right side. Turned our defence inside and out, scored the first and set up the penalty for third. Exactly sort of player we need, pacey creative and goalscorer...
Too many poor performances today, and another more efficient team would have eviscerated us.
Having said that, three goals and not losing when you're playing poor? Some may say that's acceptable.
Depends which way your bread's buttered.
I think we needed to win today because next league match is an uphill battle to even get a point.
A little more please, GC ...
Absolutely nailed it. That's exactly how I saw it.
I hear the words of my lovely father saying that anyone who is paid to play football should be able to use both feet and pass to team mates. We had a lot of ball that went to no one and had a few times when the ball went along their box but none of our players were there.
I wont be pulling a wobbly and stop going but somedays are more difficult to take and due to us not doing the basics right.
As for our manager & whether he had the nous to change a game ? I will leave that to people better qualified, to pass their opinions.
I am worried about the attendance though. That's another topic though so I will leave it there
Very good summary mucker.