Post by Peter Parker on Mar 26, 2021 14:51:57 GMT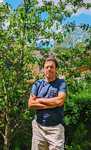 Barton is brutal in his analysis. One thing that we know is that he has the support of the owner after this week's outbursts.
In this interview, he has crticised the recruitment ref lack of experience. Absolutely spot-on. Thank you for re-affirming everything that we have been saying.
He also accused previous coaches of negligence and points to Garner as a akin to school teacher. Again, spot on. He was a likeable coach, nothing more.
He has also praised his young squad for having a willingness to learn.
Upshot:
TW to go - justified. This will happen on 10th May.
Maher / Mesure to go - justified. Too many coaches.
Starnes to retire because his DNA / continuity arguments now look ridiculous.
My take. Wael is more clever than we thought. He has appointed Barton mainly because he is a total football enthusiast like himself. Wael has recognised that this whole "sh*t show" needs to be ripped up and has brought in the abrasive Barton to light the proverbial fuse.
It's going to get messy, but as pantomimes go, it's quite enjoyable to watch.
But you lot keep on booing and hissing, as it adds to the atmosphere.
My only advice to Joey is to change his stage name to Jose Bartonio.
But it's not whether what he says is true or not, or whether we actually agree with him
He probably (in my view) should be a bit more diplomatic in public whilst the season is going on. It's one thing to say he is working on changing things, but when you start finger pointing, but offer few actual examples of what he actually means, it simply comes across as deflection and distancing himself from the relegation to which he will have had 18 games to influence
If he wants to point fingers at seasons end and deliver a post mortem about what was wrong and actually provide some substance that would be better. Perhaps he isn't confident that he will be here next season, so is just trying to look as good as possible right now
Ehmer has now been ruled out for the season with an injury, now it was known he was carrying an injury. I don't know whether he in injured or 'injured' , but it just makes the attack on Ehmer look even more pointless and vindictive to me. He could simply have not picked him for being injured or 'injured' without attacking Ehmer in public