Post by TheThinWhiteDuke on Apr 6, 2021 20:28:47 GMT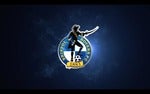 All along I've said that I have no personal malice towards the bloke and genuinely hope he's put his inner demons to bed and is a changed Man, I want him to be happy, healthy and successful in everything he does, my issues with him being here have been repeated so many times I'm bored of writing them, but will go over them again if you aren't sure, but never once did I suggest that he will definitely assault anybody again. But I'll tell you what, if he did lose his temper and do something to, for example, a youth player, Rovers would have some serious explaining to do.
If you were responsible for him, would you be totally confident that you could leave him, unsupervised, in the workplace and know for sure that there's no possibility that you won't be hearing the wailing of Police and ambulance sirens?
You did mention (today) his potential to do future harm, as I posted his potential to reform.
Ok, I'll play.... I'll rise above the "you haven't answered my question, so why should I answer yours?" because I value our spats and enjoy our scribed jousting.....to answer, I honestly don't know, I don't think I've ever been placed in that position.. If I had placed someone in a place of such responsibility, I would be trusting, until proven otherwise. But there are ways around such matters...offers of help such as counselling and anger management.... obviously all confidential and private....but there is a way forward. It can happen.
I didn't mean to duck out of anything, maybe I was careless with something I wrote, if so I apologise, hopefully I've now clarified.
In reality employers have a duty of care. If I had to make a decision based on what I know about Barton, right now, I wouldn't be able to employ him, if nothing else due to my duty of care for other staff. If this Barnsley thing is something other than what the media are portraying it as then I may well reconsider, but nobody is going to talk openly about that whilst there's a hearing scheduled.