Post by eppinggas on Jan 20, 2021 17:57:23 GMT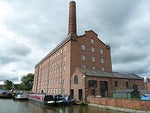 I thought the same!
I'm surprised nobody has questioned whether Crewe's first goal (so admired by PT in his after-match interview) was offside. We'll never know (unless a view from a different camera emerges) because the iFollow angle didn't take in the full picture across the pitch when the ball was played in. However, as the ball went into the net, the Rovers back-line looked nice and straight, and all running back to goal. That suggests their starting positions (a second earlier when the ball was played) was upfield of the goal-scorer. Three defenders appealed for offside, but that doesn't prove anything, as all defenders always appeal for offside.
Seconds after the restart following that early goal, Beccles pulled back on Hanlon's arm 25 yards out from goal. The officials missed it. It set the pattern.
Crewe had the dark arts off to a "T". Nobody can convince me that so many players needed so much treatment for so long. In the second half alone, more than 6 minutes elapsed whilst the Crewe physio attended to 5 different players at different stages. Add to that the stoppage time for 3 goals and several substitutions and you end up with needing to add on 10 minutes. I remember games where the ref has added on lengthy times like that - why not yesterday? When a Crewe player kicked the ball away, having conceded a free-kick, it took Ed Upson to complain to the ref about time-wasting before he even considered taking the Crewe player to task for it.
Refereeing shortcomings aside, I winced at:
Rovers only sending one defender across to stand 10 yards from a corner being taken with
two
attackers over the ball. For decades, the accepted practice was that you needed two defenders out there, otherwise the two competent attackers would pass the ball around you, in effect creating a "hockey short-corner" crossing opportunity. I first noticed that DC's teams didn't follow that practice- GC soon re-instated it! - but Ben Garner seemed happy for only one defender ten yards from the corner flag. (He might have instructed another to get out there quickly, if the short-corner was played). PT doesn't seem to insist on the two-defender thinking.
There were enough bodies to block the shot for Crewe's second goal, but we seemed to lack the urgency to close down the shot. Prior to that, there wasn't enough done to stop the cross coming in. I noticed when we attacked, Crewe always seemed to have a midfielder backing up the full back, so we had to work particularly hard to get any kind of cross in.
Not for the first time (cf Wimbledon's second goal at their place) our defending from a deep free-kick was woeful. The eventual scorer of Crewe's third goal was marked - though not tightly - as the free kick was about to be taken, but had no trouble getting goal-side of his marker to meet the ball unopposed. I contrast our defending there with that displayed by, say, Coventry away last season, where their defenders wrestled our players in an effort to stop a threat from a set-piece. (Remember that? As it happened, we still managed to get the ball in the net, but the referee disallowed the goal, imagining the contact he saw being a foul BY the Rovers man - having seen the video replay the next day, he subsequently contacted Graham Coughlan to apologise, I understand). So the point is, why don't we rough the opponents up in an effort to stop the threat? The referees give random decisions anyway.
Sadly, whilst the above examples focused on Crewe's goals, there were many other preventable Crewe attacks where only last-ditch defending or errant Crewe finishing put off further misery.
There were many pleasing moves by Rovers - another day some of the last-ditch Crewe blocks in their own penalty area might have gone in, but we need to improve all aspects of the game - including the dark arts - if we are going to get out of the League One worry-zone.
Ah - but we had our very own Grand Master of the Dark arts. And we let him go. Tony Craig. Very rarely booked. A brilliant organiser and mentor to the youngsters. And very obviously sorely missed.