Post by emperorsuperbus on Sept 9, 2020 18:02:11 GMT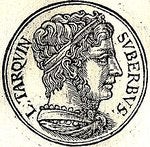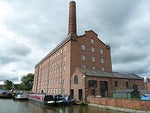 (By
changes
, I think it means anyone chosen to play against Walsall who wasn't in the starting XI or used as a sub at Ipswich).
So the changes were only: Kelly, Tutonda, Harries, Mehew and Walker. (Three of those were on the bench at Ipswich, in any case).
Since we haven't played any League games this season, perhaps the changes rule didn't apply to this match, anyway.
In an interview even before the Ipswich match, Ben Garner was dropping hints that he would be rotating the squad for the Walsall game.
The performance against Ipswich was not to his liking, but I think he stuck to his plan, regardless. (Some might have thought that he should have played his strongest side against Walsall to speed the "gelling" process, but I think Garner stuck to his plan. There were signs that he used the Walsall game as something of a development experience: Kilgour captain - Baldwin in midfield).
In that vein, I reckon he will change back to his "strongest" side to start up at Sunderland; I think only three of the team that started against Walsall will line up at the Stadium of Light.
Jaakkola;
Kilgour
- Ehmer - Little; Leahy - Westbrooke - Grant -
Hare
; Mitchell-Lawson -
Ayunga
- Nicholson.
Are we entering a phase, Ben has his preferred 11 and formation, and most of us fans don't agree with it?
yet if we choose our 11 and formation from this squad, none of use would agree either?
with hare/little. Leahy/Kelly it has to be 3 2wb, ?
At this point I don't like the 2 3 he is playing in front the 5, the three spread across the front, I'd prefer 3 4 (wb) 1 2. A blend of 2 up front working together, pulling defenders off one another, maybe back to goal holder to hold it while we re group with presser beside him and an advanced midfielder filling the hole behind.
cant though, because we've got too many wingers to work with.
could be the squads fundamentally flawed if best 11 is wingers AND wing backs.
At least 4 wingbacks who can dress themselves properly. Numerous wing options, likely on a good wage here.
but centre forwards/finishers. Who are genuine centreforward/finishers not just someone who can play role there?
it's hard to pick a proper balanced 11 from this squad, because the balance of this squad woefully lacking in a very important characteristic?