Post by kingswood Polak on Apr 6, 2019 20:03:43 GMT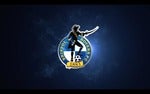 To put it simply, I think you brush over the pounds and concentrate on the penny. A very wide and general metaphor.
Pay notice to the plurals and lack plurals carefully placed within said metaphor ...but I am not here to change opinion, just offer a different perspective that you didn't go into detail enough for my own personal liking.
Hey, we're all different.
You say you'll be there after TG goes on to brighter and better things....cool..... what's not to like?
Not super keen on metaphors, but as you started it, this is Tom's world;
He's a flighty young estate agent who messes up the sale of a house in a soft market and gets you £300k instead of the potential £310k you may have achieved had he paid attention to detail.
You are the happy seller who thinks he's brilliant because your last estate agent wasn't an estate agent at all and didn't sell your house, he came from a different industry altogether and, in truth, was a bit rubbish at the job. but he was a great guy.
I'm the unhappy seller, frustrated because Tom insists that I pay for his ''professional'' services, but he's just cost me £10,000.
Here's a real world example of what I'm talking about. Don't you think that when he's negotiating renewals with a client, the conversation would be just a tiny bit smoother if he could produce the season ticket benefits email, say that all databases are rationalised and every single ticket holder has that email, and oh look, there's your brand, placed in front of the supporters' faces, not sure why I did that, I was just thinking of you when making up that promotional email, no, of course there's no charge, happy to do that for you. But no, he used Mintbet, who are no longer trading. That's brain dead.
You say it's counting pennies, I say small leaks sink big ships and attention to detail is everything.
We shall see how much he has benefitted the club in the accounts, I guess ?