Post by eppinggas on Mar 11, 2018 11:33:30 GMT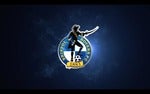 What a lovely day to watch football. Warm Mem, new tunnel, folk genuinely smiling before the game, optimistic mood and confident, most seemed to agree with starting line up (apart from Broadbent-gate) and a decent crowd.
What at some point brilliant approach play (?). Yet Cobblers seemed intent on a draw and their persistent physicality insisted on this as a reality.
Positives..
Kyle Bennett. My m o m not just for his goal or his bag of tricks, but for his poise, his helping back in defence, his wandering in midfield to pounce and get involved and most importantly: he actually looks like he's enjoying his football. Looked genuinely gutted his curled effort went over. I think he's a dc type player that plays with honesty and openness, maybe he'll need more man management in difficult times, maybe he'll hit off form, but today was definitely his day. This was the wide goal scoring player we were demanding before transfer window, that ironically looked more dangerous playing behind the front two!
Partington. My vice m o m. Got forward so well creating space and several crosses into box. Brilliant, especially first half.
Sincs. Brilliant battling performance. I'm in no doubt his contributions led directly to jj being subbed at half time (bye bye! Ha!) and his all round beard performance made him the new Luke Russe!
Referee. Take a bow. Best yet. Let play carry on with numerous advantages played and conducted it fairly (Locks challenge by no19, the annoying barsteward was never a red). Issued cards at right times and didn't get carried away. I particularly like the number 28 dissent at his fair challenge by robust Sincs/Sercs(?) being rewarded with a yellow card much later when move broke down!
Dc got tactics right. We dominated first half. We made all the play, and our approach football was some of the best at home this season. Very encouraging and entertaining.
Their number 42. What a mountain! Strong, a menace and awkward to play against.
Negatives....
Gaff. Such a shame because can't knock his effort or heart or stamina, just some of his last ball decisions left alot to be desired. I so wanted it to work today, mainly because of their physical threat and I thought gaff can outwit all that. Not particularly his game today.
Our central defenders height. That's wombles and todays goal conceded that helped opposition earn points in similar way. Big bloke easily out jumps Locks/Craig for a simple goal.
Our tempo. At times lacklustre when in possession. As much as we played some very easy on the eye football, beautiful in it's craft, we were undone in counter by pin point cross and simple header conducted directly. It's a minor point, but I just wish we could have injected a bit of pace, even though defensively Northampton were quite high and we were caught offside too many times.
A good game today that if was a boxing match, we would've won comfortably on points. Points make prizes (someone said once) and from now on til Easter our points on paper are gonna be harder to acquire.
Oh well.
We have our 3rd division status almost certainly guaranteed.
We compete competently with most teams in this league and margins between win, lose and draw are marginal.....next week I really don't know what to expect. We are playing well atm, and should be confident.
But it's another project. What's to fear?
Is it project fear!?
Best thing to come out of Plymouth before next week was the gin. Plymouth Gin. After next week, the best thing to come out of Plymouth will be us. The Gas. With maybe a point or three
Dare we dream?
Good report . "Frustrating" is the word of the day. 100% agree with the centre-back pairing. 5 11" and 6 ft is always going to leak goals as opposition teams (even p*ss poor ones like Wimbledon and N'ton) just need lump the ball into the box to stand a chance. Locks lost the ball and then was easily out-jumped for the goal. Slocombe should have done better. Can't help but feel that Broadbent or Sweeney alongside Locks or Craig will fix this. Apparently Broadbent and DC had a bit of a training grounf tiff a couple of weeks back? Would help explain why he is being 'frozen out' at the moment. Frustrating frustrating frustrating. We're mid-table. Consolidation is good though.